Reading through the numerous numerous reviews regarding LeoPrime is an experience. One will find a number of negative reviews that were easily refuted by answers from what appear to be either the LeoPrime's customer support personnel or legal representative.
What this review attempts at is a pointed and and informed assessment of the brokerage firm. The reviews published online tend to muddle opinions regardless if the product or set of services were directly experienced by the ones who give the opinions or not. As this is the case, the production of an objective and non-partial review is of the essence, especially if it is geared towards helping novice or potential clients choose a brokerage firm that could help them make profitable endeavors and build impressive investment portfolios.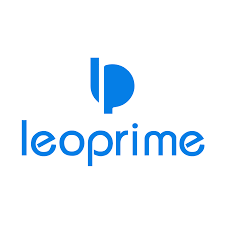 Preliminary Findings
As already mentioned, the reviews found across the online community are a mix of positive, negative, and somewhat fabricated-sounding reviews by individuals who have a clear trading background.
What should be noted on the onset is that trading Forex, CFDs, or any other asset type is a high-risk activity. What this means is that regardless of who is trading or what financial instruments and other auxiliary tools he or she employs, losses will happen. Traders will always lose money as much as there is a possibility of gaining more than what they have lost. Trading is a gamble and no amount of a perceived "reliability" that a broker possesses will ever change that. What can actually help the trader is the trading strategy he or she chooses to employ.
On the onset, the reviews that LeoPrime had received had been largely positive. These speak of this broker's reliability with consideration to fund management and the trading conditions that it provides. Those that speak ill of the broker usually find a detailed answer from a support personnel. The representative gives detailed responses for accusations thrown at the firm. Some even border into suggesting that the accusations are mere fabrications, take this quoted response for example:
Don't trust this broker Leoprime Service use: LiveLength of use: 0-3 Months
Leoprime pretend to be an international broker but in fact this company is operated by Indians. To fool customers they have mentioned UK and Seychelles phone numbers on their website but in reality it's an unlicensed unregulated Indian company. Once you register an account with this fake broker you will get a call from mobile numbers registered in Chennai and Mumbai City of India. So dig a lot before investing in this broker. All key management including their executives are from India. Beside they are not an established broker. They are in market only 12-15 months
Reply by LeoPrime submitted Sep 21, 2019:
Dear Shashikant Chada,
Greetings from LeoPrime!
We don't see any trading account registered under this name. It will be kind if you could share your trading account number, and your registered email Id to investigate about your grievances. And for your kind information, Leo Prime Services Limited holds a Securities Dealer license registered in Seychelles with registration number 8424165-1 and authorized by the Financial Services Authority – Seychelles (FSA) with licence number SD032.
What the LeoPrime representative team did to affirm their stance as a legitimate broker was, number one, take note of the name of the complainant and question its existence. Number two, they had declared their license number thus spelling out their legal status. The response is actually longer than what is quoted here. The complainant no longer made any further response or protestation after the LeoPrime representative had given their answer, strongly suggesting that the concern had already been answered.
There are other reviews tailored the same way. These would be quoted further in another segment. For now, what is left to do is look at the facets of services that LeoPrime offers and see if these bear promise for traders wanting to sign up for the firm. This review would also be alluding to online client testimonies and other independent review teams.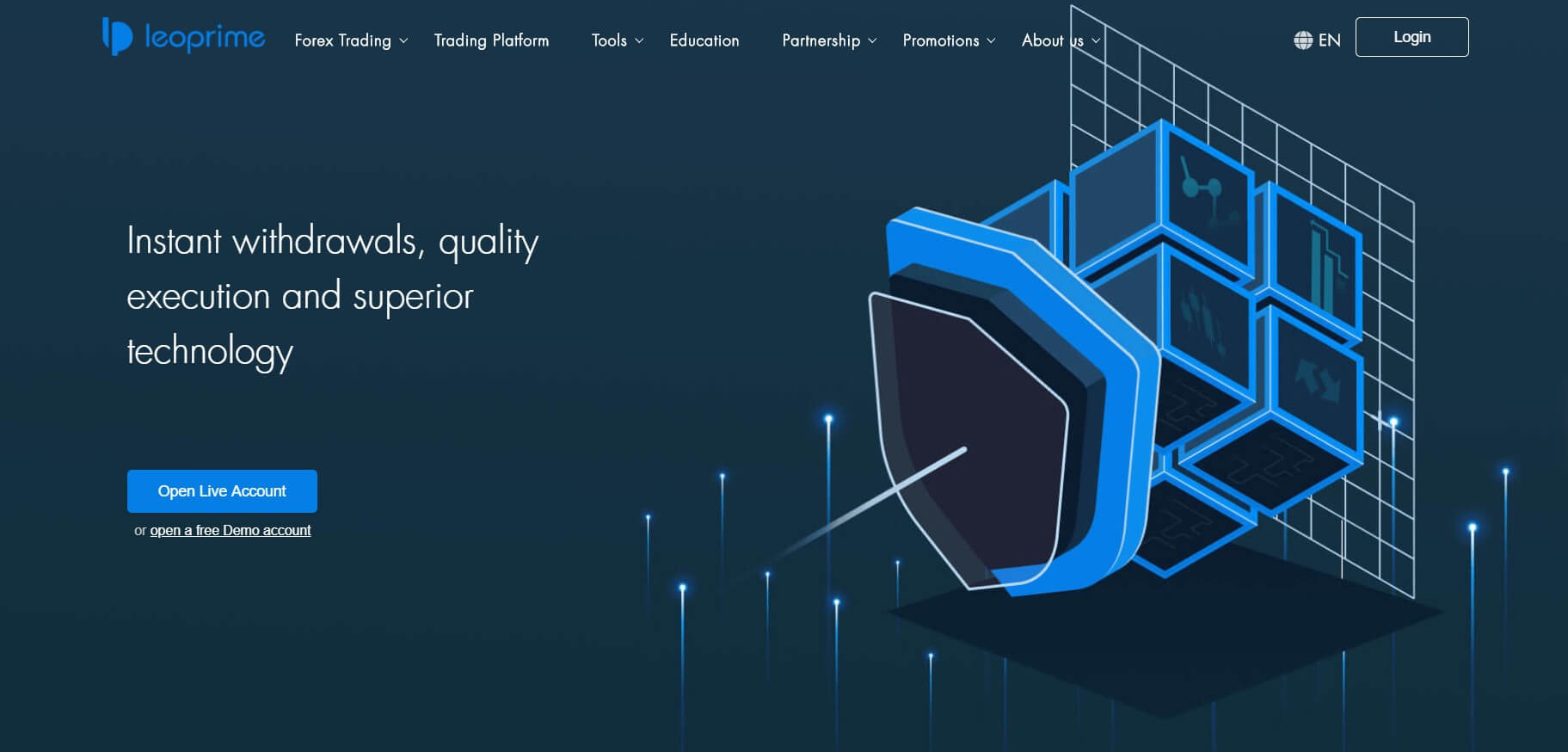 Offers and Services
Established in 2016, LeoPrime is a broker that trades multiple assets, namely, Foreign Exchange pairs, Spot Metals, Spot Energies, and indices.
The spreads offered for both Major and Minor pairs are competitive in that they are the lowest in the industry. These start at 0.01 and have no hidden charges. The leverages are at 1:1000 which give traders higher market exposure.
LeoPrime also allows for high volumes and exposes the trader to high liquidity.
2. Trading Platforms
The firm had partnered with MetaQuotes to provide its flagship trading platfroms, MetaTrader 4 (MT4) and MetaTrader 5 (MT5).
This is a smart move as the platforms are trusted by many because of their highly-intuitive interfaces and easy-to-navigate functions. MT4 is simply the best pick for the more seasoned traders, while MT5 improve on a number of its facets specifically the windows and times of trading.
With MT4 and MT5, trades done with the firm are assured to be conducted with sound conditions with the highest availability of trading instruments.
3. Funding and Withdrawals
Deposits and withdrawals are easy with LeoPrime in that the firm allows for multiple gateways, namely, Bank Wire, VISA, MasterCard, Bitcoin, FasaPay, Local Bank Transfers, Neteller, PerfectMoney, and Skrill.
These banking entities can be considered a testament to the firm's legitimacy. This is so as these company's would not even allow for having their names credited by firm that operates illegally.
4. Trading Accounts
The firm provides four actual accounts that boast of competitive spreads, trade sizes, and minimum deposits, these are the Classic Account, Pro Account, ECN Account, and Cent Account. The firm also offers a Demo Account for those who would want to try out trading without having to risk anything.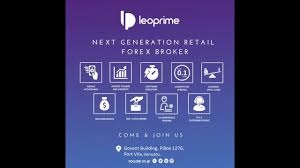 Client Testimonies
As already mentioned earlier, LeoPrime had received a number of positive reviews mixed with some that could be considered oddities as the complainants themselves could not answer the simple rebuttal that their supposed accounts do not exist. These are some of these reviews:
Asgar Zakaria,
Delhi, India,
Leoprime is a Chennai India Based Gang of Scammers who are alluring not only Indians but also cheating Individuals from Bangladesh,Pakistan and traders from other countries of Asian Sub Continent. So those who have already bitter experience with Leoprime must create awareness for others so that other traders may not fall in their trap.
LeoPrime submitted Jul 5, 2019:
Dear Asgar Zakaria,
Greetings from LeoPrime!
We don't see any trading account registered under this name. And we regret that you've faced inconveniences while working with us. It will be kind if you could share your trading account number to we investigate the problem you have faced with us. Kindly send your queries or questions to [email protected] and we are here to assist you better.
Trusted Broker Service use: LiveLength of use: over 1 Year
I am sk Ekram hossain from Bangladesh.I traded with leoprime after knowing their account manager.I started trade with leoprime 1 year ago. Still I don't face any difficulties like withdraw ,deposit ,spread.They are making withdraw very fast.Don't face any slippage ,platform is very smooth.Specially Leo ECN Account Offers very Low commission and tight Spread that is good for All professional trader. I think Leoprime always gives good service like that.
masud,
Bangladesh, Bangladesh,
May 28, 2019,
Good and trusted Broker.i am trading here last one year.i find there Quick spread,tight spread,smooth platform and low commission.
Samuel Ganesan,
Chennai, India,
May 28, 2019,
Hi Traders I am Samuel Ganesan i am working with Leo prime Broker past two Years , Excellent Broker and They given Good Service for every Client ( Fast Withdrawal and Fast Deposit and Instant Withdrawal also Available so I think Leo prime broker is one of the my best broker for ever. Don't believe fake bad reviews.
The Takeaway
There is reason to believe that LeoPrime, while not a perfect broker can be trusted. Its services have been proven to be legitimate and permit profitable trading activities for the trader.
In the duration of this review, the positive findings that the other reviewing entities have pointed out have been affirmed. All in all, LeoPrime is a broker that a trader can pin his or her trust on.