TradeAllCrypto is a professional Forex broker that was initially meant for Russian traders only. It has a user-friendly interface and first entered the trading markets in 2001 with the help of Market Solutions Ltd.
TradeAllCrypto is offered in 45 countries with 150,000 registered traders globally. Its website has significant educational trading materials for traders including market analytics, trading signals, training and support contacts, and market reviews.
TradeAllCrypto provides an economic news calendar which is updated every day. Its clients could utilize the calendar to keep up with the different economic events in the world markets and its impact on the Forex market. The financial news forecast would be reflected on a real-time basis.
TradeAllCrypto has a wide variety of trading instruments including commodities, indices, Forex, stocks, and cryptocurrencies. 
In this TradeAllCrypto review, we will discuss the benefits of trading with this broker and all other things that a trader must know before investing.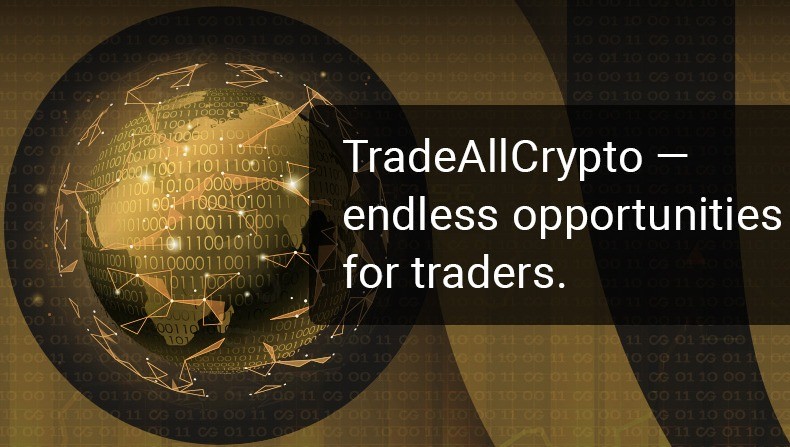 TradeAllCrypto review 
TradeAllCrypto offers its clients five different account types: Start, Silver, Gold, Platinum, and VIP. All accounts have various available services and privileges. 
Start Account
The required minimum deposit for this account type is $250 to $3,000. The client could access the trading platform for free and receive training manuals and analytical materials.Withdrawals are available on standard terms. Upon opening an account, a 50% bonus would be given from the broker.
Silver Account
The Silver account starts from $3,001 to $10,000. A personal financial analyst (FA) would be added to other privileges. FAs could help traders to correctly distribute the investment portfolio of assets and tell you the right direction in trading. The welcome bonus would increase to 100%.
Gold Account
Gold account holders could get access to a half-hour individual account review with a personal financial advisor. It can be done only once a week. The required minimum deposit is $10,001 to $50,000. Withdrawal of money becomes accelerated and there is a 120% welcome bonus.
Platinum Account
A platinum account is open for clients who can deposit $3,001 to $10,000. Platinum account holders could receive money faster than other users since their withdrawal requests were prioritized. The welcome bonus is 120% similar to the Gold account. Individual review with personal FA now lasts for two hours and once a week. Moreover, a quarterly report on operations would be presented to traders and the development of the trader's strategy. 
VIP Account
The most privileged customers could open a VIP account. It can be obtained by depositing $100,000 and more. The starting bonus had increased to 150%. A VIP trading account could be reviewed every day and its time duration is unlimited. An annual report would also be added to the quarterly report. VIP traders would receive special trading tools, a real-time demonstration of the platform, and the highest priority for an online financial analyst.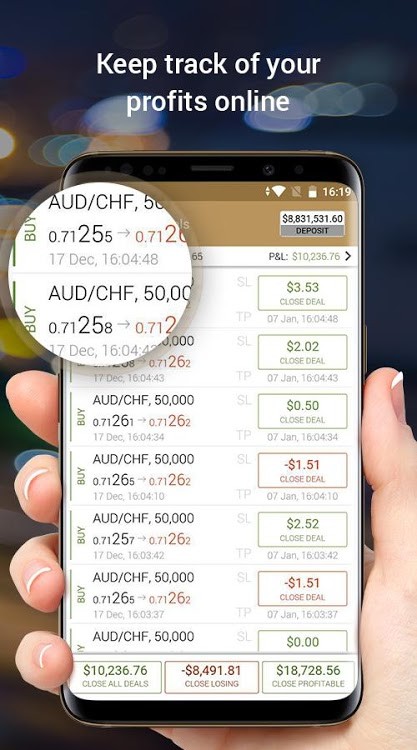 TradeAllCrypto customer reviews 
"My advise out there to traders is for you to be wise before you invest in any binary options broker. I was scammed $195,000 by my last online broker but at last, I found someone who helped me to recover all my lost funds back from a scam broker that stocked my capital with an unregulated broker. Now I'm trading with Tradeallcrypto there is no negative so far. There are a lot of bonuses too. Good luck."
George Laurel (February 17, 2020)
"You can successfully recover your stolen funds with No Upfront Payment."
Wislon Ann(January 19, 2020) 
"A great resource for earning and investing. I liked the openness of the work. For all questions, I get quick, professional answers. I began to invest at a minimum. And in three weeks I had already doubled my investments. Withdrew part of the profit, reinvested the rest. I recommend listening to tips and not being greedy."
DimaYurov(January 18, 2020)
"I opened a standard account with TradeAllCrypto. After some 2 weeks of trading, they asked me for more investment, so I upped it to around 5K EUR as it was showing profits. All seemed to be going fine, so I invested another 15K EUR. Most of the investments were transferred for some profit which was left in the standard account for me to practice. All these while I had withdrawn 100 EUR to check the withdrawal process.Follow all the guidelinesand steps on how to take and get your invested capital refunded back to you."
Gary Ashton (December 23, 2019)
"Stable and reliable broker.This broker has everything to give me preference. For all the time, it have never let me down, all the amounts that I requested were withdrawn regardless of size and time. To work with securities and currency, it simply has no equal for me. There is always the opportunity to ask for help if something happens and I can be sure that they will answer me in the near future."
ОляДаникович(December 20, 2019) 
"Reliable company.A real company for cryptotrading and other complex instruments. Using well-thought-out strategies, they can also help in the return of funds and legal problems using their knowledge and resources. Nice to deal with professionals."
AllanaWindiger(November 18, 2019)
TradeAllCrypto fraud
This broker is licensed by the Cyprus Securities and Exchange Commission (CySEC). It is also regulatedand authorized by the Estonian Investment and Brokerage Supervision Commission EFSA. However, this broker still received bad comments from other online traders. It was often tagged as "TradeAllCrypto scam" or "TradeAllCrypto fraud."
TradeAllCrypto continues to operate and claim that it provides profit to its clients. Other TradeAllCrypto clients testified that they won significant sums of money with the help of this broker.