Spectre.ai marked its launch in the financial industry as a broker-less online trading platform that allows traders to trade in a high frequency with low risk in the financial markets. It hosts a range of asset classes including forex, indices, stocks, ETFs, and epic.
Read this broker review in detail to find out how Spectrei.ai works as a broker and its offered services and trading features.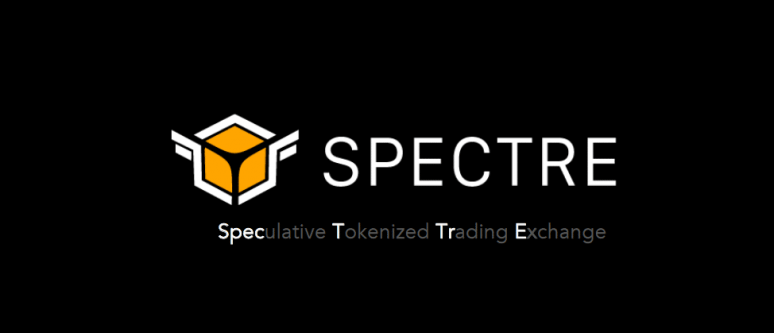 Spectrei.ai Background & Safety
First in the industry, Spectrei.ai made waves when it introduced its broker-less system – where every trade transaction on its online trading platform is mined and settled on a transparent digital ledger or aggregated every 24 hours and sent to a public digital ledger for verification, making full use of the blockchain technology in lieu of the traditional broker approach.
Spectre Trading Limited is the legal entity operating Spectrei.ai. It is headquartered and incorporated in Saint Vincent and the Grenadines. Furthermore, the site claims that the objects of the firm are all subject matters not forbidden by the International Business Companies (Amendment and Consolidation) Act, Chapter 149 of the Revised Laws of Saint Vincent and Grenadines, 2009. Unfortunately, though, there is no known regulatory compliance Specteri.ai adheres to.
Spectre.ai allows its traders to trade straight from their own supported digital wallet or from a secure portal on its official site. Unlike traditional brokers, Specteri.ai does not make money when traders lose. Instead, the firm earns a volume-based technology fee when traders trade. Also, Spectre.ai is the first platform to allow retail traders to trade Digital Contracts, a new trading contract-class with a verified outcome resulting in payouts of up to 400% (in some cases), within one second.
Ultimately, Spectre.ai, contrary to other brokers, displays its live liquidity pool that is crowdsourced and acts as counterparty to trades on the platform, a clear assurance that no trader is trading against a shady broker's balance sheet that may choose to pay out or not.
Note, however, that Spectre.ai services are not accessible in some countries including the USA, Costa Rica, BVI, Caymans, Cyprus, Iran, Venezuela, Syria, Somalia, Saint Vincent & the Grenadines, North Korea, Yemen, Iraq, Puerto Rico, American Samoa, Guam, Northern Mariana Islands, and US Virgin Islands.
Spectre.ai Features & Fees
Market Coverage
Spectrei.ai fields more than 80 synthetic (no underlying ownership) tradable products covering an array of asset classes including forex, stocks, bonds, ETFs, indices, and Epic through digital contracts or CFDs.
Account Types
Spectre.ai offers only two account types: Regular and Wallet. These two account offerings are also blockchain-powered, which means that you are to use cryptocurrencies to fund your accounts instead of fiat currencies.
The Wallet account is an account where the account user uses his/her own wallet account for trading. The user can trade directly and transactions are processed instantly without incurring transaction fees.
The Wallet account is an account where the user uses a privately escrowed Ether wallet. Trade proceeds pass directly through this Ether wallet and withdrawals can be made through the user's own e-wallet account. A $10 minimum deposit is required to use open this account type.
Spctre.ai traders can be rewarded with up to 400% payouts. Trade sizes start from $1. The site also offers 24/7 trading but trading beyond the standard market hours may result in wider spreads. Spectre also offers a demo account for traders to test the trading system with no financial risk.
Funding Methods
Spectrei offers various means to fund their own e-wallets or escrowed e-wallets. These funding methods include VISA, Mastercard, wire transfer, Uphold, fasapay, Skrill, Neteller, Paysafecard, Help2pay, Advcash, and UnionPay. 
There are no service fees when transacting deposits and withdrawals with Spectrei. More so, processing speeds depend on the funding method used but regular transactions usually take 24 hours.
Promotions
A trading competition where a trader can win up to $50,000 is one of Spectrei's promotions. Users of Spectrei's utility coin are privileged with higher payouts, more assets, and higher trade sizes, among others.
Spectre.ai Trading Platforms & Tools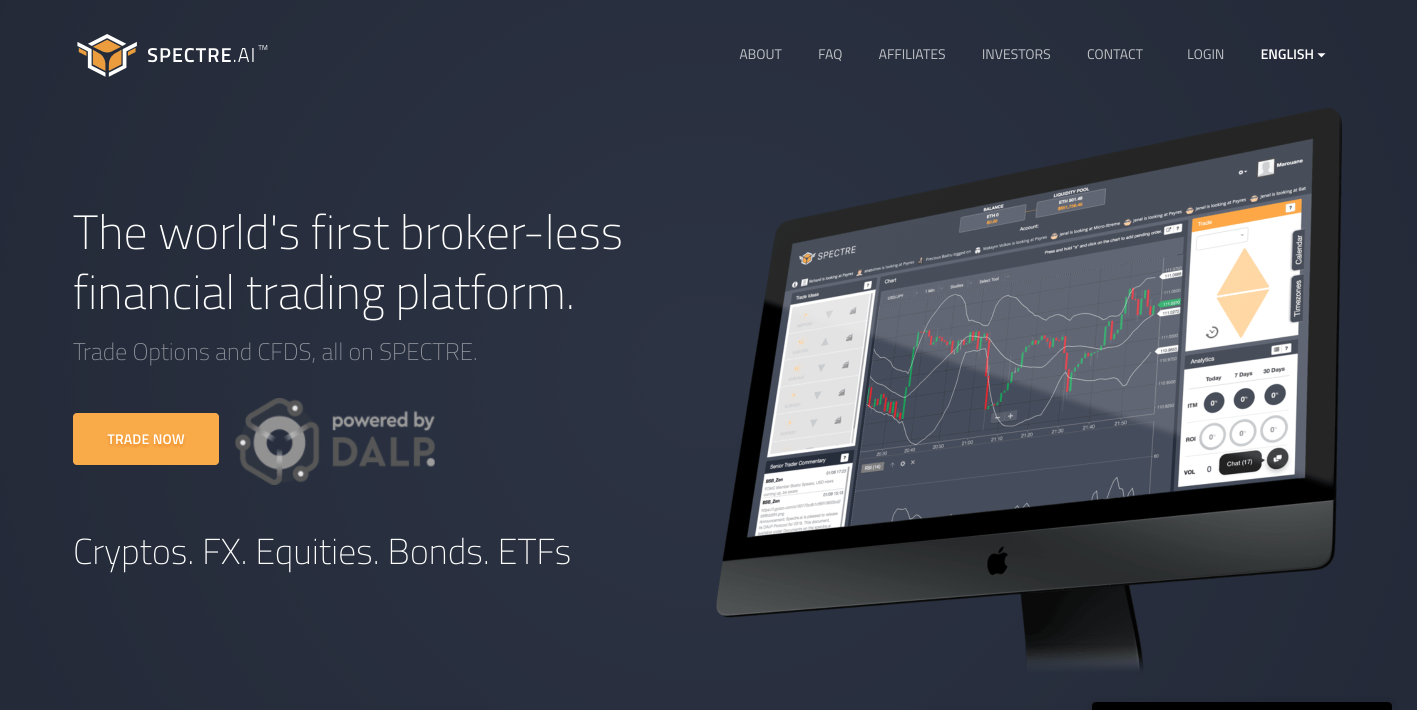 Being a blockchain-based brokerage firm, Spectrei is sporting its own proprietary platform. This platform is equipped with standard indicator tools and charts. The platform has a mobile version available for Android-powered devices. It also has APIs which allow traders to enable automated trading robots. 
Novice traders might find it hard to use the firm's platform. Due to its complexity, important functionalities might be unable to maximize as the platform's interface is not easy to navigate.
Another alarming concern for traders is the site's lack of comprehensive educational materials and research resources. 
Bottom Line
While providing a unique way of trading, novice traders are at a disadvantage when they sign up for an account with the broker from the get-go. However, trading transaction security, simplicity, and competitive costs are some of the advantages of trading with Spectrei.