This review is a result of an exhaustive examination of Deriv.com's offers and services. The team had conducted the assessment so as to render a pointed and well-informed evaluation of the firm's over-all capability as a brokerage firm that had just emerged from rebranding.
To serve the cause, the following aspects of the firm's service had been looked into:
Deriv.com's regulatory status

The accessible trading instruments through the firm

The firm's available trading platforms

Deriv.com's trading accounts

About Deriv.com 
Formerly known as Binary.com, Deriv.com is a brokerage platform that offers CFDs, Foreign Currency Pair, and most importantly, Binary Options trading. 
The firm was founded back in 1999 under the legal entity, Regent Markets Group. The company aimed at grounding online trading to the masses. And while it had rebranded since, its goal remains intact.
At present, Deriv.com is being regulated by the Malta Financial Services Authority (MFSA) for its services in the region, the Labuan Offshore Financial Services Authority (LOFSA), the Vanuatu Financial Services Commission, and the British Virgin Islands Financial Services Commission (BFSC).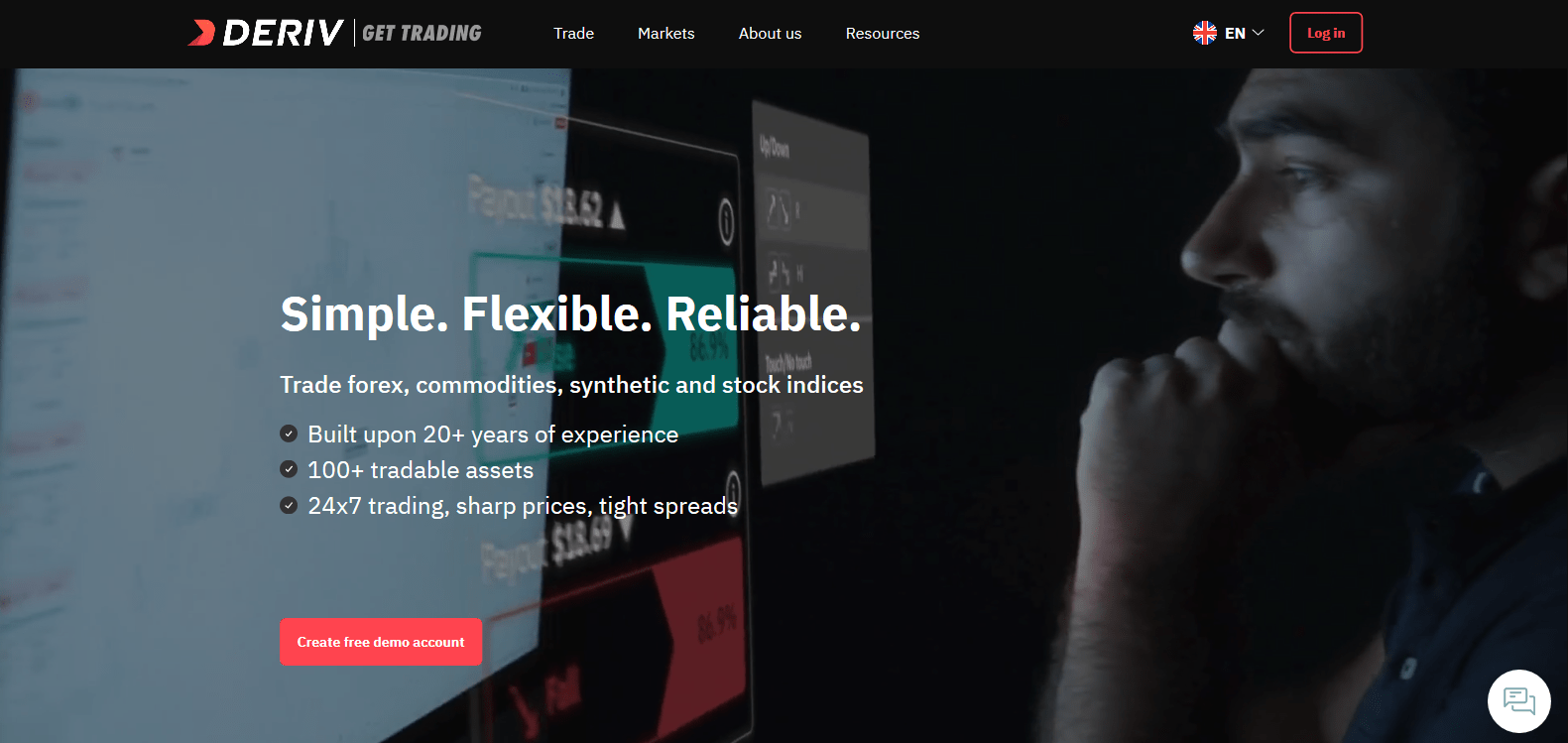 Offers and Services
Accessible Trading Instruments
As already mentioned within the earlier segment, Deriv.com offers a range of CFDs, Forex, and Binary Options as trading instruments. As of writing, the firm has over 100 trading instruments, these include:
Foreign Currency Pairs (FX)
Deriv.com offers almost 50 Foreign Currency Pairs which are a combination of Major, Minor, and Exotic Pairs
Stock Indices 
These offerings are based on the speculations of the price movements in the largest U.S., Asian and European stock indices
Synthetic indices 
These are derived from a random generator; these indices copy real-world market conditions. Consistent volatility is assured with these assets. The support for these are available 24/7.
Commodities 
The Commodities available through the firm are precious metals like gold and silver and energies like oil.
Options and Multipliers
Options permit traders to earn from the correct prediction of price movements despite not owning the asset itself.
While these assets appear to give traders plenty of viable options to trade, fact of the matter is, the number of assets themselves appear to be too limited. This can be seen as both a boon and a bane in light of two possibilities:
It can be a way for traders to make more focused trades, but also

curtail them from building more well-rounded investment portfolios
Available Trading Accounts
Binary.com accounts are still honored in Deriv.com. What this means is that, despite the ongoing migration of all data to the new platform, the accounts created through the old brokerage's system remain active and functional. 
At present, Deriv.com invites its clients to open a Demo Account to do simulated trades in the hopes of being being enticed to open actual live accounts.
Offered Trading Platforms
Probably what sets it apart from its forerunner is that Deriv.com offers trading through 3 different trading platforms, namely, a web-based platform called DTrader, an MT5 platform (DMT5) and DBot an automated trading system. 
DTrader
Through the DTrader platform, clients are let in on over 50 trading assets. Users are allowed to customize charts through the integration of technical indicators and widgets. Likewise, trade types may also be tailored with position sizes in consideration. Through the platform, it is also highly possible that payouts may go beyond 200%. 
DMT5
Integrated with the MetaTrader 5 platform alongside tools for analysis and trading research, the DMT5 has an intuitive user interface that makes it easy to navigate through. It is capable of being configurable which allows traders to setup charts or trade areas. Through the DMT5, a number of trade windows can all remain open simultaneously. Windows can also be detached and moved depending on the needs of the trader.
The platform allows access to over 70 assets. The leverage is flexible to 1:1,000. Also available are a range of trade sizes stretching from micro-lots up to 30 standard lots.
DBot
DBot allows for automated trading. DBot also makes use of algorithmic investing. The trading bots may be used across 50 assets. Through this platform, the brokerage has three pre-built strategies. 
Another feature that the review team had found to be appealing is the performance tracker wherein you can make certain modification to maximize your profits.
Still backed by Binary.com, these trading platforms also come with the Binary.com's SmartTrader system.
The trading platforms, as the review team had found out, are efficient and wholly conducive for large trades. The conditions that these create are highly optimal without the user having to go through complicated processes.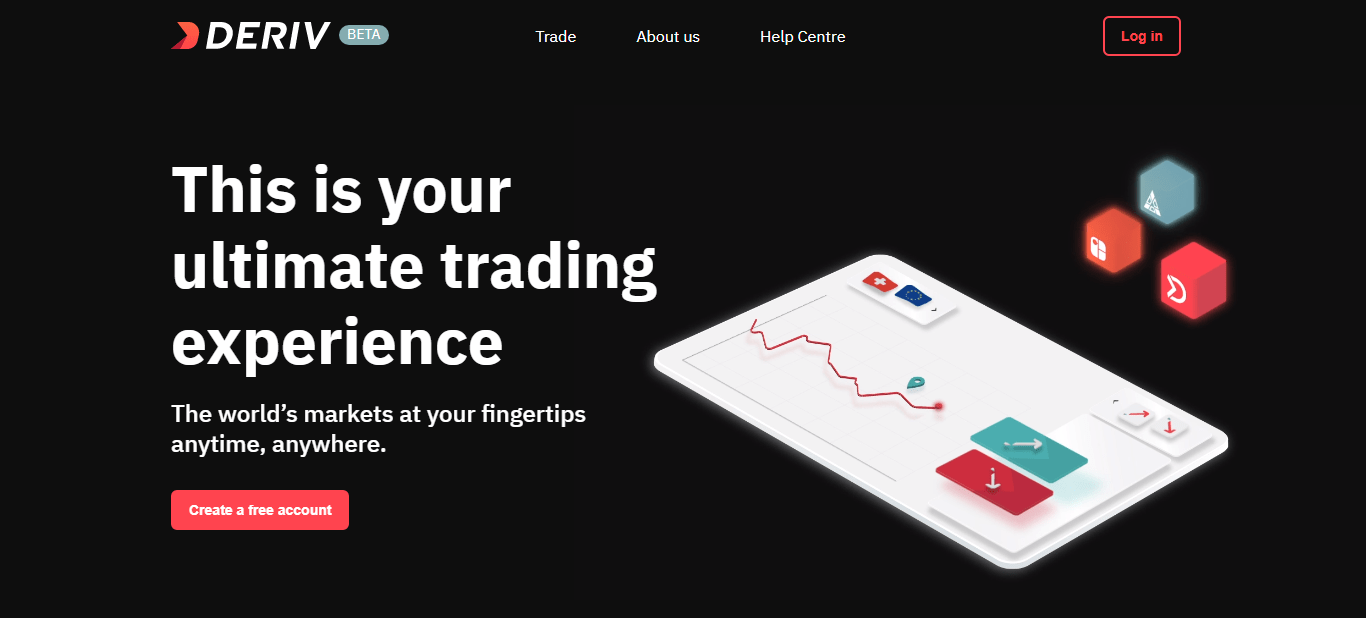 Trade with Deriv.com
If one trusts Binary.com, then it would not hurt to stay in its service through Deriv.com. The trading instruments remain the same with the trading platforms obviously brought up a notch from the previous offerings through its former trading company name.
The only thing that the review team sees as an area of improvement is the offering of trading assets. The company could still work on increasing its offerings so as to get more traders to enlist with them.