A broker's experience and technical capacity are essential for a trader's success. Many traders fail because their chosen brokers lack resources to manage the market's challenges and complexities. So, choosing the right broker comes down to your individual priorities. It must cover all of the functions that a good broker must-have.
FX Choice, which is a well-known and trusted broker, was first introduced to the market in 2008. During this time, FX Choice improved its platform to achieve an excellent trading experience for its customers. It offers a wide variety of trading services, and it is available to the global market in eight different languages.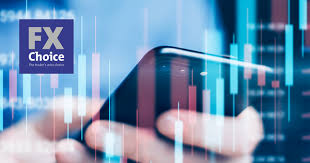 Legitimacy of FX Choice
When you encounter a problem with an unlicensed broker, there is no government agency that can help you get your money back. So before you start trading, you should always make sure that your broker is legitimate by checking its financial regulatory bodies. And if things go wrong, expect that these regulatory bodies will take necessary action. As for FX Choice regulation and license, this broker is accredited by the International Financial Services Commission (IFSC). FX Choice follows all the rules and criteria of IFSC to ensure its customers a safe and friendly trading environment. These factors determine that FX Choice is a trusted broker, and it proves that FX Choice scam is not true at all.
Range of Markets
The Contract for Difference (CFD) trading is getting increasingly popular nowadays, making customers eager to learn new trading strategies. Based on the details on its website, FX Choice offers a wide range of instruments to meet the demands of its customers. It covers four areas of CFD products. Furthermore, the FX Choice broker also provides a CFD guide available on its website via PDF.
Forex- The Foreign exchange market is enormous, making it the largest market in the world. FX Choice offers leverage of 1:100 for Forex CFDs. This great volume gives liquidity and flexibility to the trader's strategy.
Crypto – Cryptocurrencies are decentralized currencies just like Forex, but it's modernized and digital. It is also independent of government interference.
Commodity – Commodity prices are based on market performance. These are raw materials or agricultural products that can be bought and sold, like gold and copper.
Index – Index is a subset of the stock market that helps investors compare current price levels with past prices to calculate market performance. It is computed from the prices of selected stocks. Indices are very risky, and it is not advisable to put all of your eggs in one basket (company).
With today's technology, it is easy to test a trading idea before risking real money. That is why FX Choice offers three different accounts to suit your trading needs.
MT4 Classic Account–A trader needs an FX Choice minimum deposit of $100 to open up a classic account. In this type of account, basic calculations of trading costs were provided, which also reflects a more simplified calculation of profit and loss. There are no commission charges, but it gives a customer a higher spread for trading. It offers maximum leverage of 1:200 plus 1000 lots for the FX market and five lots for cryptocurrencies.
MT4/MT5 Pro Account –FX Choice pro account is almost the same as the classic account. It also has the same leverage ratios, lot size requirements, and trading assets. There are just some important differences between the two. A pro account charges $3.50 per notional amount of $100,000 trades. It has a commission, but the spreads are tighter. This account is very advisable to traders who prefer scalping and using robots.
Demo Account – Before you start using real cash, make sure that all of the money that you are willing to risk is truly expendable. FX Choice offers demo versions of all its account types. It will allow possible customers to practice trading free of charge. Losing money is very traumatic, that is why you must hone your skills in trading by using demo accounts.
Easy Setup Process
The journey towards trading starts when a trader deposits some money to open up an account. In order to do that, you may visit the FX Choice website online and click the "Register" option. Follow the instructions to complete the process. Once you are registered, it will redirect you to the FX Choice login page. Click the "Open Live account" option and verify your profile. Download MetaTrader 4 or MetaTrader 5 and choose the platform that is relevant for your account. Once you are ready to trade, you can now fund your account by choosing a wide range of FX Choice deposit methods.
FX Choice made a very convenient process to deposit funds and withdraw money from your trading accounts. This broker focuses on constant improvement of its services and more FX Choice withdrawal and deposit options to improve its customer's trading experience. The company ensures that all transactions are processed safely, securely, and reliably. Moreover, FX Choice also has the ability to process deposits and withdrawals within two to three days. This factor is very important when a trader wants to withdraw some funds for unexpected situations.
FX Choice Broker Review Final Verdict
It is pretty clear that FX Choice is one of the most trusted brokers. It accepts a broad range of payment methods, have better spreads, and it does not ask for a pricey minimum deposit. It also has an option to trade commission-free. Withdrawal requests are reviewed and paid out very quickly. The downside of this broker is that there are certain fees on most payment methods. Overall, the final verdict of this FX Choice broker review is that this broker is reliable and worthy. So, what're you waiting for? Sign up now to try it for yourself.